The Law Office Of Maria K. Davari
Meet attorney Maria Davari, discuss your case and explore your options. We will spend 30' together.
We are asking your name and contact information. We are using this information to contact you about your consultation, for example to remind you the time and date of our meeting and to clarify information you provided. We are also asking you about the reason you are seeking our services. This will help us prepare for our consultation. Please do not provide us with confidential or sensitive information. We are looking forward to assisting you.
your attorney a click away
Our firm is using virtual platforms to communicate and collaborate with you in a secure, convenient, real-time and easy way.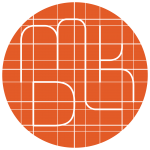 P.O. Box 386, Oregon House,
CA 95962-0386
This website is for informational and advertising purposes only, and does not provide legal advice. Please do not act or refrain from acting based on anything you read on this site. Using this site or communicating with Davari Law or the Law Office of Maria K. Davari through this site does not form an attorney/client relationship.