The Law Office Of Maria K. Davari
your attorney and your case files a click away
Our firm is using virtual platforms to communicate and collaborate with you in a secure, convenient, real-time and easy way.
You can easily schedule a consultation using our website or contact us anytime by email, a call, or from our website. We respond (within 48 hours) and arrange for a consultation.
When you hire us, you will receive a number of initial communications. Set up your client portal, e-sign the representation and fee agreement, deposit funds in your account against your legal fees, complete an intake form.
For the duration of the representation we collaborate using the client portal – upload and review documents, exchange notes and information, review forms.
Consultations and Client meetings
We are using video conferencing platform for online meetings with you. You will receive by email a specific to the meeting invitation ahead of time.
You can use your computer or phone and you don't need an account of your own to join a meeting. You may need to download and install the program on your PC/Mac, or if you are using your phone, the free Apple/Android app, available in your app store.
Client Portal, E-signatures and collaboration
During your representation you will have access to your client portal. You can use the portal to review documents, see your case updates, upload documents and photos, contact us and more.
We will use electronic signatures when possible. If original documents or wet signatures are required we will instruct you how to deliver them to our office.
Additionally, we will be scheduling meetings as necessary and have an ongoing-open communication using the client portal or your preferred method of communication.
Our office is using MyCase software to ensure secure, encrypted storage of your file and our communications. You can find more information of how to use the client portal in this guide.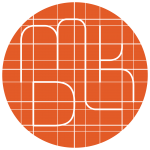 P.O. Box 386, Oregon House,
CA 95962-0386
This website is for informational and advertising purposes only, and does not provide legal advice. Please do not act or refrain from acting based on anything you read on this site. Using this site or communicating with Davari Law or the Law Office of Maria K. Davari through this site does not form an attorney/client relationship.