The Law Office Of Maria K. Davari
On April 21, 2022, the United States announced the Uniting for Ukraine (U4U) parole program. U4U provides a pathway for Ukrainian citizens and their immediate family members who are outside the United States to come to the United States and stay temporarily in for a two-year period of parole.
For the purpose of this process the Ukrainian citizen or immediate family member is the Beneficiary. The supporter in the United States who agrees to provide financial support for the duration of their stay in the United States is the Sponsor. Below are key points of the program:
Beneficiaries are eligible for the U4U process if they:
Resided in Ukraine immediately before the Russian invasion (through Feb. 11, 2022) and were displaced as a result of the invasion;
Are a Ukrainian citizen and possess a valid Ukrainian passport (or are a child included on a parent's passport);
An immediate family member of a Ukrainian citizen beneficiary of Uniting for Ukraine, with a valid passport if they are not a Ukrainian citizen.
An individual can be a sponsor if:
They have legal status in the USA (green card, citizenship etc.)
willing and able to receive, maintain, and support the beneficiary; for example:

arrange flights and transport from the airport
assure safe housing, etc.

There are no specific guidelines for the sponsor's income. We are recommending that the sponsor has income equal or above 100% of federal poverty guidelines
(look here: https://www.uscis.gov/i-864p)
The sponsor does not need to have a relationship with the beneficiary. Please check your online account for updates. When the application is approved the sponsor will receive a notification, and the beneficiary will receive an email with information on how to complete the necessary next steps, including creating an account with USCIS. 
The sponsor files form I-134 online. You can find the form (edition 4/2022) (here). You can use the form to review the information needed before you file online and create a draft for your reference.
Steps
Create a USCIS account (here).
Login to your USCIS account and file form I-134.

Documents that you will need:
To establish identity: passport – biographic page copy
To establish legal status in the USA: if you are not a USA citizen, a copy of your green card, or your visa and I-94;
To establish financial ability: 2021 Tax return, or W2, or 1099; if you include assets (for example your home), documents that show ownership; if you include bank accounts, statements.
The Law Office Of Maria K. Davari
Our office immediately responded to the call for aiding Ukrainian families. We have helped a number of families bring their loved ones to safety and reunite.
We are offering some of our assistance without fees, pro-bono, to support Ukrainians in need and their families. If you would like our office to represent you, for example by filing the application for you, call us to discuss our fee and terms of representation.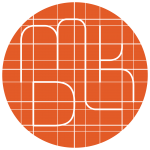 P.O. Box 386, Oregon House,
CA 95962-0386
This website is for informational and advertising purposes only, and does not provide legal advice. Please do not act or refrain from acting based on anything you read on this site. Using this site or communicating with Davari Law or the Law Office of Maria K. Davari through this site does not form an attorney/client relationship.